Customer-Specific Imaging Modules in High-Resolution Image Quality
Jenoptik is a full-service provider that will develop your specific imaging concept for you — from the initial idea to the finished system.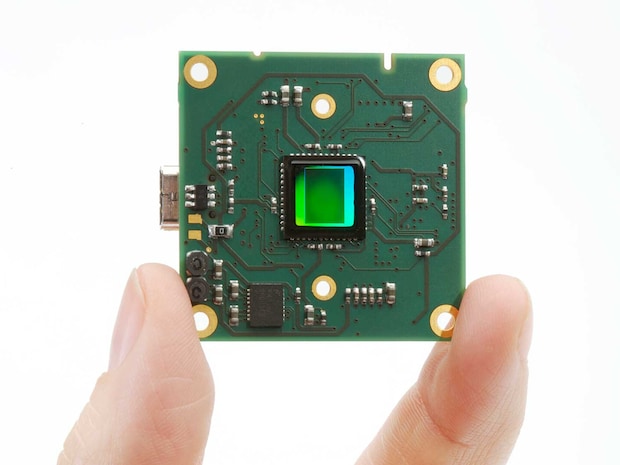 Our high-performance cameras, image processing products and complete OEM systems are ideal for use in the scientific and industrial imaging market: We supply
imaging modules both for high-volume projects
and
for individual projects
.
We tailor all of our products to your precise requirements— with a
complete value chain
: from sensors and sensor boards through to camera system solutions with our own firmware for your specific application.
We optimize the basic version of our compact CMOS USB camera module for your needs. With a 5-megapixel resolution and a USB 2.0 interface, this module provides the ideal platform. We can deliver customer-specific modifications within a very short turnaround time. We can also make minor
changes to the hardware and software
or build
complete systems
from different modules
for your image processing applications
.
For more complex projects, we can
combine the properties and features
of our camera module
according to your requirements
.
They include:
Form factor.
Resolution (1 MP, 3 MP, 5 MP, 10 MP, 14 MP, ...).
Sensor type (CCD / CMOS).
Digital interface (USB 2.0, USB 3.0).
Optical interface (C-mount, S-mount, CS-mount).
Optics, filters and more.
Expertise for Successful Imaging Modules
We deliver imaging modules that help you achieve success. Jenoptik experts are on hand to support you throughout your project, and work together with you as system partner: We take care of the
design process
, andperform
feasibility studies
, as well as devising the
OEM camera design
. This allows us to produce
prototypes
and deliver
your imaging solutions
in the shortest possible time.
We also support you by offering
professional supply chain management
, and take care of the entire value chain for you. We maintain a clear overview of the whole process, and ensure that you are able
to bring your product to market quickly
, helping you to secure sustainable success.
Benefits
Experience: Our experts have been developing, designing and building powerful image processing products for 25 years
Customer-focused: Camera modules that perfectly match your applications
Reliable: State-of-the-art and durable technology
Everything from a single source: Support and advice from the first idea through to the imaging module
Greater efficiency: Professional project management and supply chain management for your success
Quick: Bring products to market in the shortest time
Fields of Application
for imaging concepts from Jenoptik;
Security technology: Object detection.
Industry: ProgRes microscope cameras, objective lenses, TOF cameras, object detection.
Science and research: ProgRes microscope cameras, objective lenses, TOF cameras.
for solutions for image processing from Jenoptik:
Industry, science and research.
Examination and evaluation of laboratory samples.
Histology, field biology, pathology, geology and photonics.
Measuring microscopy and metallurgical examinations.
Do you have any questions? Our experts are happy to help.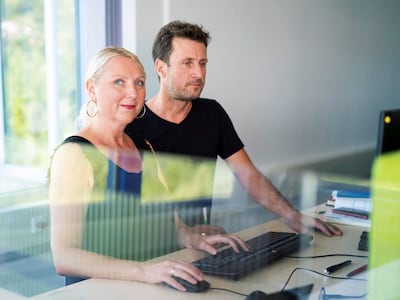 Digital Imaging & Optoelectronic Systems
HCI-CN-Carl-Wang
EditContact
Sales North America