RecommendMail Facebook Twitter LinkedIn
Imaging Solutions and Cameras – developed and produced individually for your diverse applications
Jenoptik delivers complex optoelectronic systems tailored to your applications. We do this by bundling our combined expertise in the areas of optoelectronic systems, optics, microoptics and sensors.
The experts at Jenoptik have been developing, constructing and producing powerful image processing solutions for over 25 years. Our professional digital cameras and camera modules are tried-and-tested across the globe. They guarantee outstanding image quality and accurate color representation. They are also supplied with our in-house company software and updates, which is compatible with all current operating systems and is very easy to operate. Our reliable and flexible products are therefore ideally suited to a wide range of metrology applications in the fields of science, research and industry.
As well as our proprietary microscope camera range, we also offer camera modules for your specific systems. All products are tailored perfectly to your areas of application. These include complete image processing systems, machines and devices. We do this by combining high-quality electronic system components with software for image processing, optics, lighting and mechanics.
You can also take advantage of our repair service, allowing you to send us faulty cameras or camera modules at any time. Our experts will assess them and provide you with a quote for the necessary repairs.
Jenoptik's digital imaging and optical design expertise leads to new solutions for healthcare and life science: Detecting cancer in real-time with machine learning.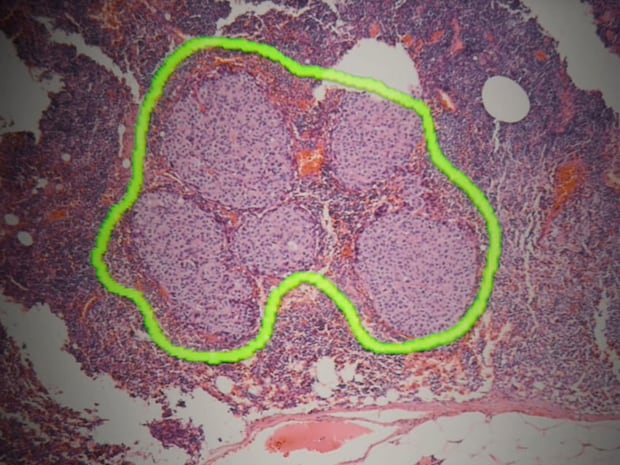 Jenoptik has developed an innovative technology to bring AI to conventional microscopy through overlay of digital content directly into a commercial-off-the-shelf microscope's field of view, in collaboration with Google researchers.
More information on the cameras and camera modules from Jenoptik:
Fields of Application
Medical technology: laboratory microscopy, analysis of laboratory samples
Research: microscope cameras for capturing, editing, analyzing and documenting images
Research and development: Non-destructive testing of materials and components
Construction: Building insulation testing
Do you have any questions? Our experts are happy to help.