RecommendMail Facebook Twitter LinkedIn
UFO Probe® card – new probe card for PIC wafer testing
Photonic Integrated Circuits (PICs) are the chips of the future. Integrated photonics use light instead of electricity for data and signal processing.
The UFO Probe®card is the tool for simultaneously testing the optical and electronic functionalities of PIC. The Jenoptik probe card is based on a concept for optical scanning of photonic integrated circuits, which is insensitive to alignment tolerances of the wafer sampler. The opto-electronic probe card can, therefore, be used with commercially available wafer probers and ensures a correspondingly high throughput when testing photonic integrated circuits.
Speed up the world
Thanks to Photonic Integrated Circuits (PICs), optics is becoming the key to fast data communication. The UFO Probe® card for PIC wafer level testing is setting new standards, linking the present and the future.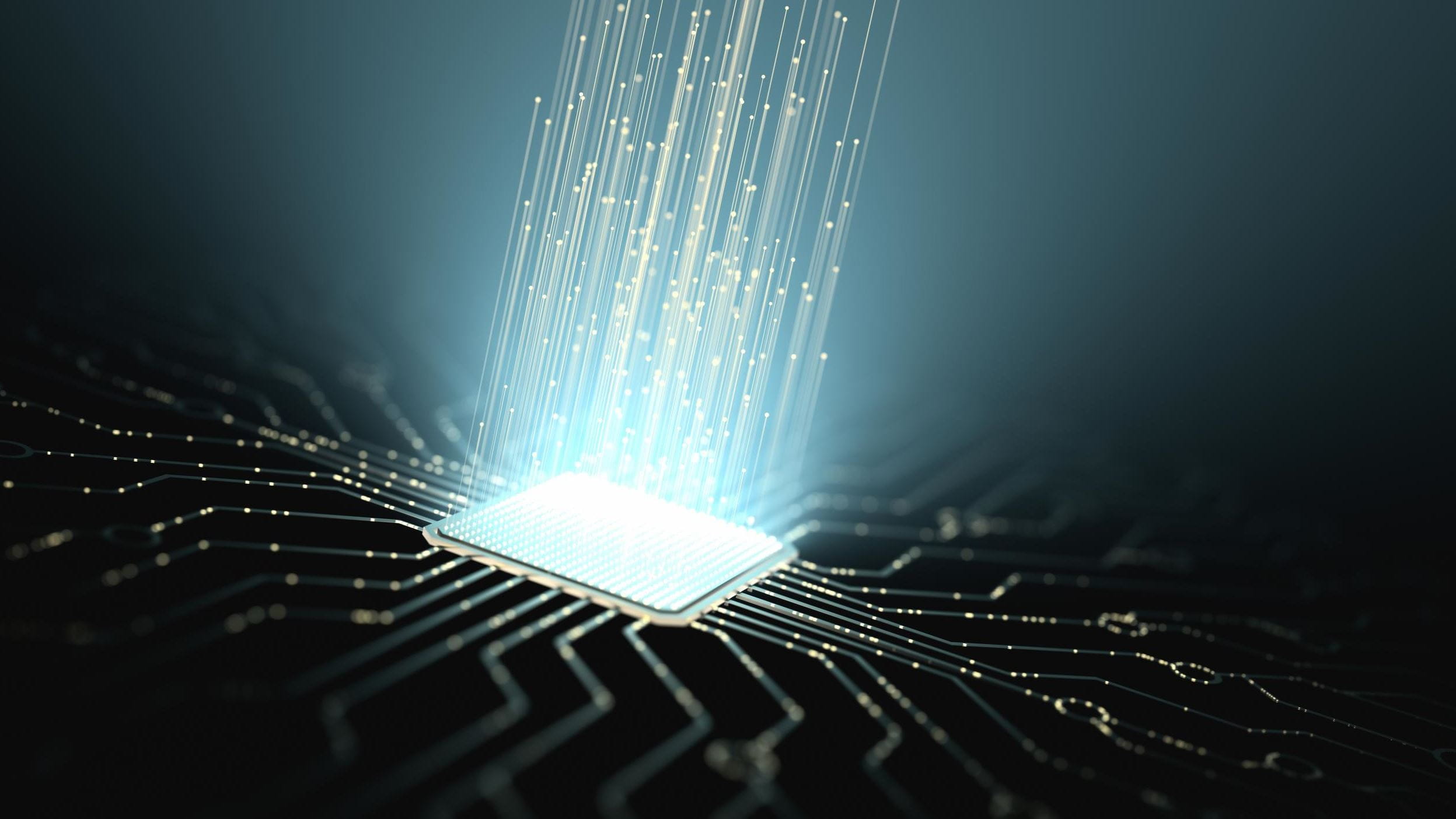 New challenges for wafer testing
PICs are produced in a wide variety of designs on wafers using classic lithography methods and with existing equipment from established semiconductor manufacturers. The wafers are manufactured in almost the same way as electronic components.
Wafer testing poses its own unique challenge. Due to additional optical components to be tested, the test throughput rates have not yet been achieved as is the case with established IC function tests. Test solutions for visual inspection still have to be procured and integrated, too. A complex realignment of the optical interfaces of the test device in the submicron range is also required for each chip.
A step ahead with Jenoptik
The UFO Probe® card allows simultaneous testing of electronic and optical functions for the first time – i.e. ICs and PICs – with just one test card. What's special about this case is that both work on existing test infrastructure. Furthermore, the UFO Probe® card from Jenoptik does not require each chip to be set up individually. This saves a lot of time.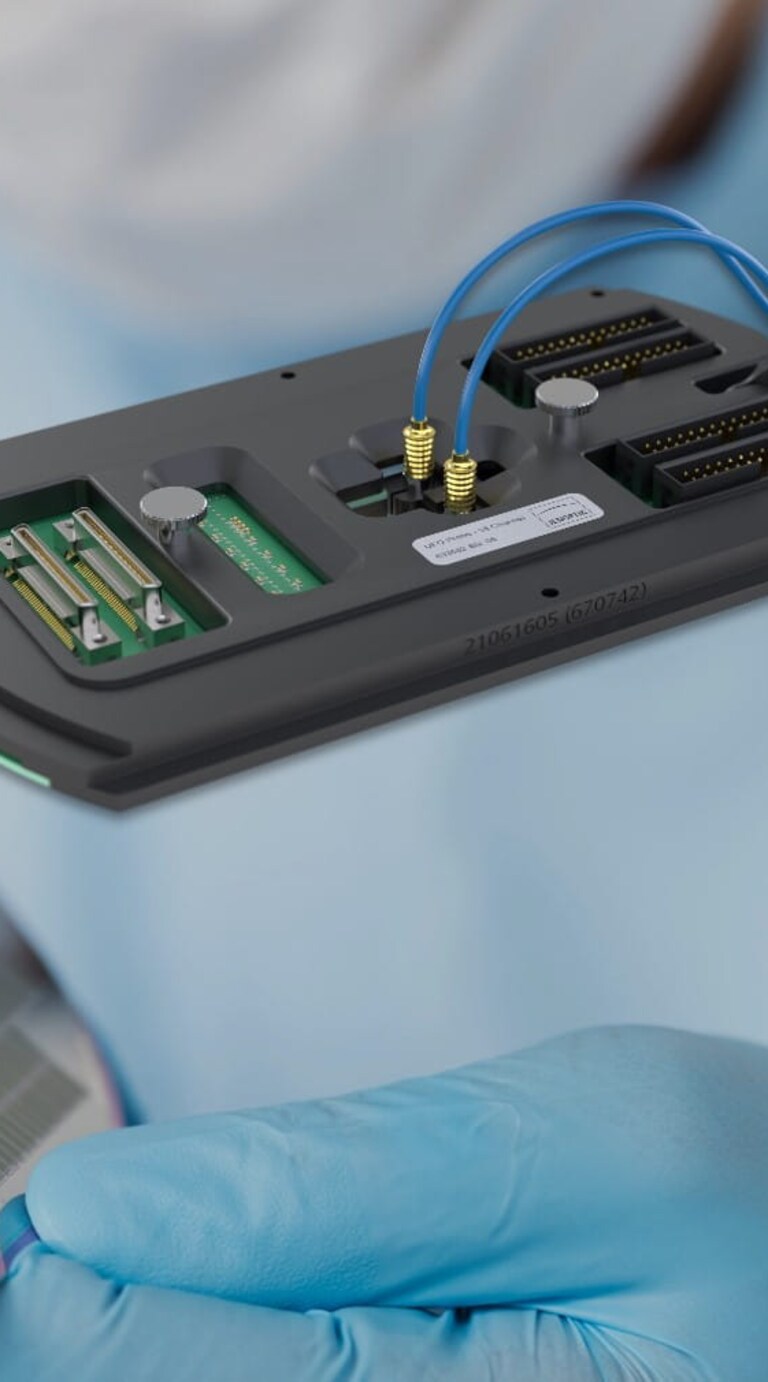 Progress
The PIC ecosystem can be expanded thanks to an efficient test method for high-throughput serial production; and the test time is reduced thanks to parallel qualification of multiple chips.
Innovation
The only commercial test solution for high-volume production that can run on standard test equipment.
Quality
Scrap is identified at an early stage of production for improved yield: All testing of all PICs can be carried out on a wafer.
Plug and Play
It is designed to operate in standard IC testers and automated testers. Low outlay and commissioning costs.
Efficiency
Fault parts are identified early on for increased yield and optimized production flow.
Flexibility
The pitch and number of optical I/O channels can be configured to suit you.
Enabling optical data communication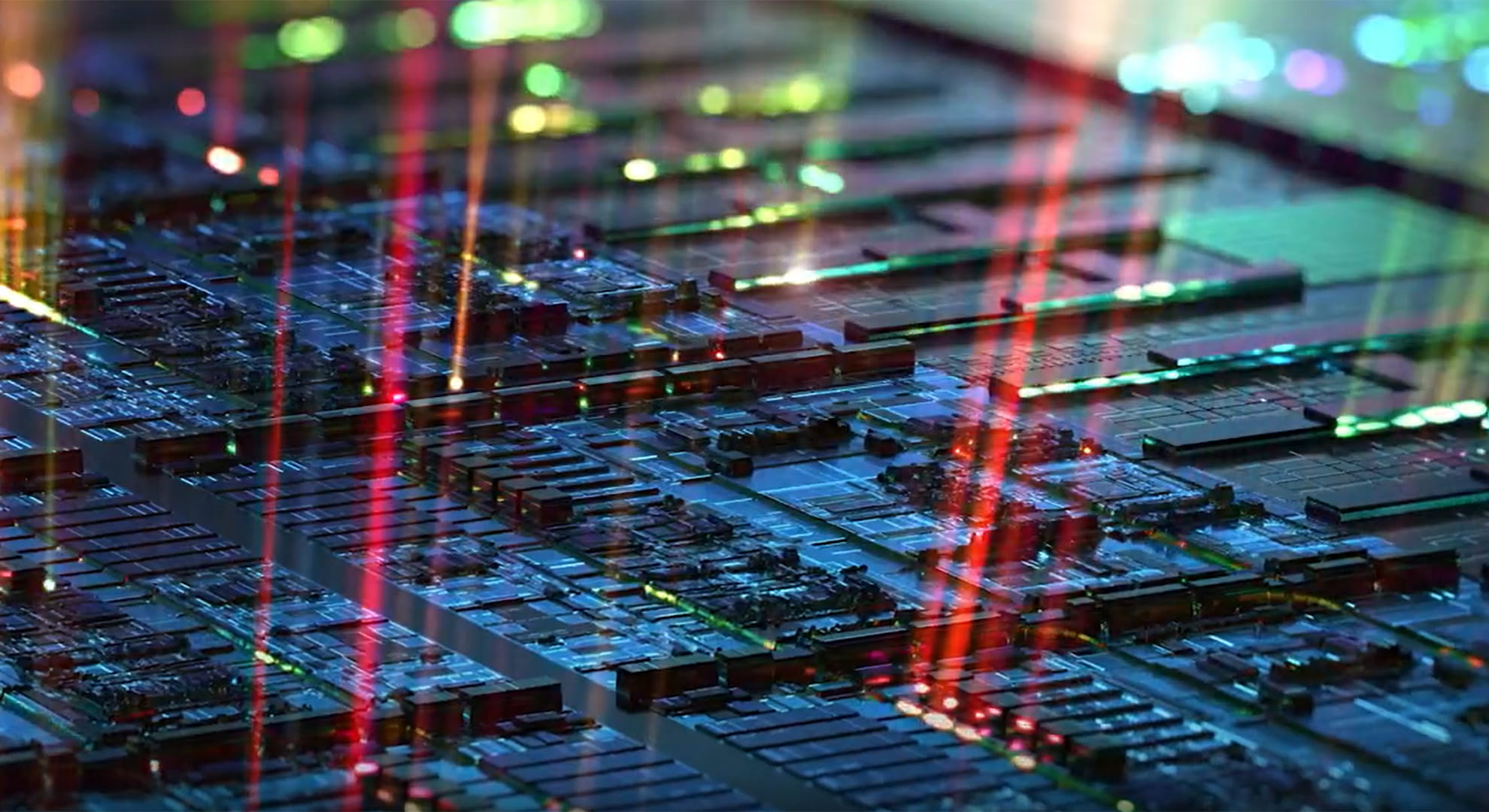 Probe card applications now and in the future
The current UFO Probe® technology is specifically designed for wafer testing of photonic integrated circuits (PICs), especially for optical transceivers. Other applications include: LEDs/micro-LEDs, VCSEL, photo diodes, MEMS mirrors and PCM structures.
They can easily be integrated into existing test infrastructure
The UFO Probe
® card is intended to be used for operation on standard IC probers and/or automated test equipment. So, Jenoptik offers a plug-and-play solution for PIC wafer level tests. Depending on requirements, standard interfaces to wafer samplers can be easily implemented in the layout/design of the probe card – for example, in European card format. The handling is similar to that of electrical probe cards, so existing personnel won't need extensive extra training.
UFO Probe® card allows parallel IC and PIC testing
Monolithic optical module
Orientation-insensitive optical coupling for vertically emitting PICs
Simultaneous optical and electrical scanning
Optical concept compensates prober alignment tolerances
Use of proven needle technology (partnership with test card manufacturers)
Standard interface to wafer sampler can be implemented: e.g. European card format
Technical details of the UFO Probe® optoelectronic card
Specifications

Current generation

Future generations

Component to be tested
(Device under test/DUT)

Electronic and photonic integrated circuit (EPIC); optical transceivers for data transmission and telecommunications applications

EPIC for transceivers, photodiodes,
biosensors and Solid State LIDAR

Electric needle technology

Cantilever

Cantilever, vertical/advanced

Optical coupling principle DUT

Vertical coupling

Vertical coupling

Number of optical inputs/outputs (OI/OO)

Up to 16

<200

Pitch OI/OO

250 μm

flexible

Layout configuration of OI/OO arrays

Linear arrangement with same direction of inputs/outputs

Configurable to own needs

Coupling bracket

0° and 11.6°

0° - 20°

Supported wavelength

1,310 nm and 1,550 nm

VISto NIR (U-band)

Measurement of insertion loss

Repeatability: ~ 0.3 – 0.5 dB

Repeatability target: 0.1 dB

RF measurement

Up to 100 MHz

GHz

Interfaces

European card format

European card format,
ATE interface
Detailed Product Information
The modern world needs optical data communication and solutions for efficient manufacturing
Do you have any questions? Our experts are happy to help.