Maximum resolution on smallest surfaces thanks to polymer camera modules from Jenoptik
Our highly efficient, polymer-based camera modules feature a space-saving design, making them ideal for use as image sensors in digital cameras, for example. This saves weight as well as costs.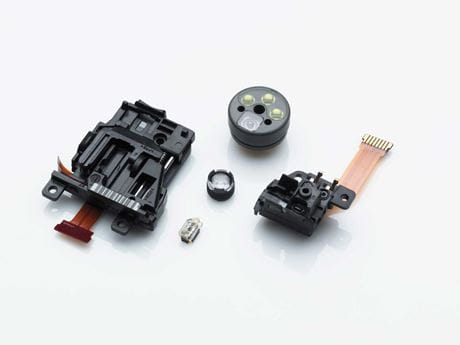 Jenoptik develops and produces polymer-based camera modules with digital image sensors, which offer maximum resolution on the smallest surfaces. The precision optics are perfect for use in digital cameras. Polymer optics are also ideal for use in the automotive sector as well as in industry and medical technology.

The production process for optical systems with lightweight plastic modules is considerably less elaborate than for other optics. This allows you to reduce both weight and costs, while maintaining the same level of performance.

To manufacture its polymer-based camera modules, Jenoptik employs hydraulic and electrical injection molding machines with clamping forces ranging from 50 kN to 3250 kN. The control system and machine concept are configured specifically for the manufacture of optics. This applies particularly to processes with low filling speeds as well as long holding pressure and residual cooling times.



Benefits
Powerful: maximum resolution on the smallest surfaces
Customer-specific: highly complex camera modules for your specific applications
Cost-efficient: significantly fewer elements required for polymer-based optics
Leading manufacturer: benefit from expert knowledge and sophisticated injection molding technology
Complete technology chain: Jenoptik offers design, development, manufacture and assembly
Fields of Application
Consumer sector: polymer-based optics for digital cameras
Automotive: image sensors for driver assistance systems, infrared night vision and reversing cameras
Security technology: camera modules for security monitoring; machine vision sensor scanners and process monitoring, distance measurement
Medical technology: polymer optical components and systems for minimally invasive medicine, point-of-care devices and blood sugar meters as well as DNA and urine analysis
Machine Vision: Inspection and monitoring of processes, scanning
Please contact our experts for advice.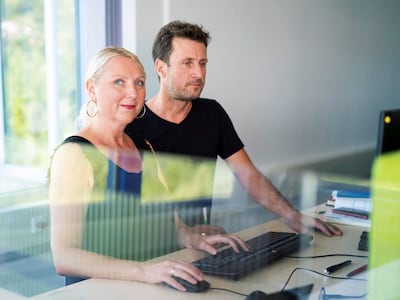 Polymer Optics & Optoelectronic Systems
HCI-CN-Carl-Wang
EditContact
Sales North America