Jenoptik receives ASML Sustainability Excellence Award
Jenoptik has been awarded the 2021 ASML Sustainability Excellence Award for its sustainability strategy. The Jenoptik division Light & Optics impressed with its sustainability targets "Increase Re-use" and "Ensure Business Continuity".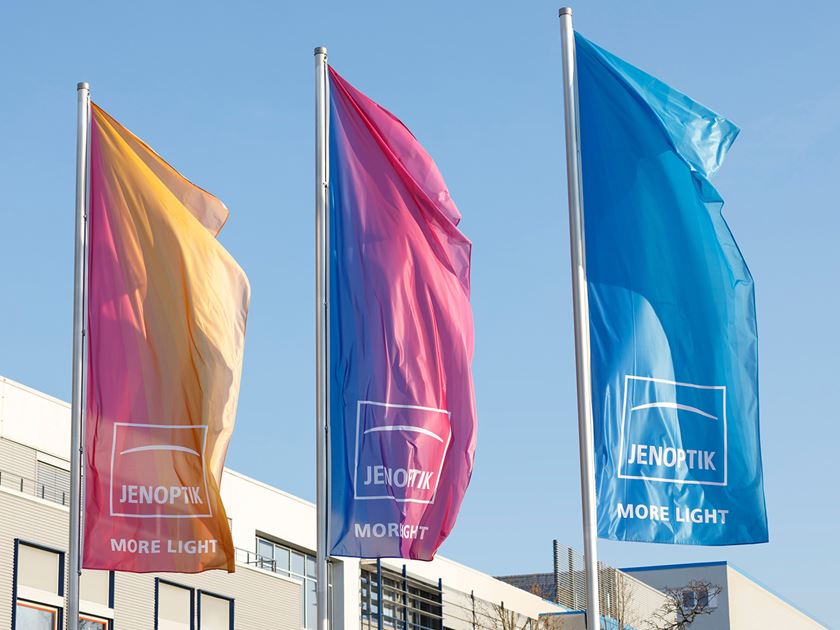 The Dutch company ASML, the world's largest provider of lithography systems for the semiconductor industry, recognizes the achievements of its strategic suppliers during their annual Supplier Days with awards in the categories of quality, logistics, technology, costs, and sustainability. Jenoptik received the 2021 ASML Sustainability Excellence Award for its efforts and successes in this last category.
The issue of sustainability is a global challenge and it is integral to how every business division operates. Sustainability covers much more than just environmental aspects, such as reducing CO2 or avoiding waste. Taking social and economic responsibility is equally important, such as adhering to ethical principles and standards with regard to health & safety, responsible sourcing of raw materials and the necessary safeguarding of cyber security.
Efforts of Jenoptik's Light & Optics division to increase the re-use and recycling of electronic components through highly standardized repair processes have been particularly successful. This has made it possible to repair thousands of ASML modules, enabling specialized electronics to be re-used – instead of being disposed of as waste. This approach was possible not least because Jenoptik, as a long-standing partner of ASML, fully understands the challenges that arise during the production of very complex, customer-specific components with extreme manufacturing depth. For more than 25 years, Jenoptik has been supplying ASML with sophisticated optical, optoelectronic, and microoptical modules, which are used for the production of technologically highly complex lithography machines.
In addition to "Increase Re-use", the sustainability target "Ensure Business Continuity" is another area in which Jenoptik division Light & Optics has significantly strengthened its activities in the last year. Not least due to the current pandemic situation, companies have learned how important it is to take precautionary measures to minimize the effects of exceptional, unforeseeable events or emergencies – such as, fire, flood or even a pandemic. As a supplier, Jenoptik is required to plan ahead to ensure that the company can still carry out its critical business functions during exceptional circumstances. With this in mind, extensive measures and plans have been put in place this year to further strengthen confidence in Jenoptik as a long-term and sustainable partner for its customers.
For Jenoptik, this award is both confirmation of what they have achieved and an incentive to continue on this path. The award comes with prize money, which is topped up by the same amount by the award winner. The total amount will be used by the non-profit organization Kindersprachbrücke Jena (The Children's Language Bridge Jena) for a variety of projects.
Further information on sustainability is also available on the Jenoptik website and in our film "Enabling the Amazing" on our homepage.
About Jenoptik and the Light & Optics division
Optical technologies are the very basis of our business: Jenoptik is a globally active technology group and is active in the three photonics-based divisions: Light & Optics, Light & Production and Light & Safety. Under the TRIOPTICS brand, Jenoptik also offers optical test and manufacturing systems for the quality control of lenses, objectives and camera modules.
Jenoptik's Light & Optics division is a globally active OEM supplier of system solutions and products based on photonic technologies. Here, the company combines comprehensive expertise in the fields of optics, laser technology, digital image processing, optoelectronics, and software. Under the brand TRIOPTICS, Jenoptik offers optical measurement and manufacturing systems for the quality control of lenses, objective lenses, and camera modules. Customers of the division Light & Optics include leading plant and machine manufacturers as well as equipment manufacturers in areas such as semiconductors, laser material processing, medical technology and life science, industrial automation, automotive & mobility, security, and also scientific institutes. The systems, modules and components used help customers to optimally master their future challenges with the help of optical and photonic technologies.
Contact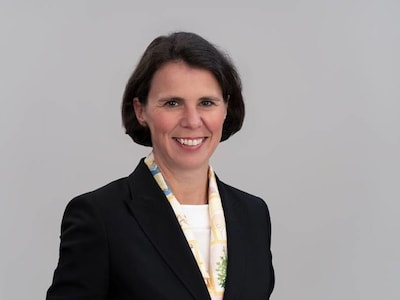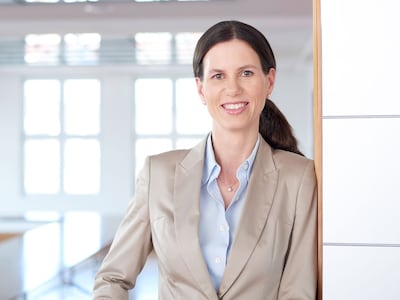 Leslie Iltgen
Head of Investor Relations & Corporate Communications
Katrin Fleischer
Manager Investor Relations & Sustainability