Jenoptik has taken first place in the SDAX at the German Investors Relations Award
Jenoptik is one of the best communicators on the German capital market: we took first place at the German Investors Relations Prize in the SDAX. The award has been recognizing outstanding IR performance since 2001. The winners are selected on the basis of Institutional Investor's Developed Europe Executive Team Survey. The survey solicits independent feedback on the IR work of listed companies from thousands of buy- and sell-side professionals worldwide each year. Institutional Investor, WirtschaftsWoche and DIRK - Deutscher Investor Relations Verband announced the winners of the "German Investor Relations Award 2021" at the beginning of October.
Jenoptik repeatedly takes top places in investor relations rankings and is thus recognized above all for its high level of transparency and open communication with capital market participants.
"For us as an investor relations team, but also for our management, good investor relations means maintaining an active dialog and intensive exchange with capital market participants. It is important for us not only to competently convey information relevant to the company and thus our equity story, but also to include the capital market's point of view. We are convinced that this is the only way to create trust and increase shareholder value in the long term. We are delighted about the recognition for our work that we are now receiving with the German IR Award," said Leslie Iltgen, Vice President Investor Relations & Communications, after the award winners were announced.
About Jenoptik
Optical technologies are the very basis of our business: Jenoptik is a globally active technology group and is active in the three photonics-based divisions: Light & Optics, Light & Production and Light & Safety. Under the TRIOPTICS brand, Jenoptik also offers optical test and manufacturing systems for the quality control of lenses, objectives and camera modules. VINCORION is the brand for our mechatronic business. Our key target markets primarily include the semiconductor industry, medical technology, automotive and mechanical engineering, traffic, aviation as well as security and defense technology industries. Approximately 4,400 employees work for Jenoptik worldwide. The Group's headquarters are in Jena (Germany). JENOPTIK AG is listed on the German Stock Exchange in Frankfurt and is included in the SDax and TecDax. In the 2020 fiscal year, Jenoptik generated revenue of approx. 767 million euros.
Contact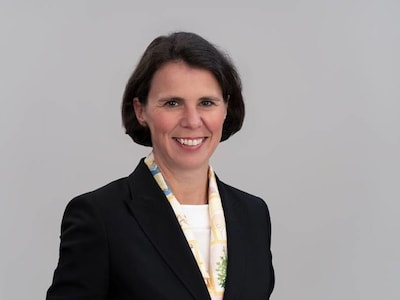 Leslie Iltgen
Head of Investor Relations & Corporate Communications