RecommendMail Facebook LinkedIn
Jenoptik secures traffic safety equipment orders totaling over 24 million USD in North America
Jenoptik, a global photonics group, has received traffic safety equipment orders in the first quarter of 2021 totaling over 24M USD (approx. 20M euros) in the US and Canada. These help supporting Vision Zero initiatives and keeping communities safer.
The orders consist of existing road safety equipment as well as Jenoptik's latest release of the VECTOR camera platform. The new VECTOR camera platform was developed as a complementary enforcement device for the measurement of instantaneous speed detection and combined high performance ALPR/ANPR ("Automated License/Number Plate Recognition"). In locations where vehicle speeds need to be managed over a short distances, VECTOR provides a practical and cost effective solution, allowing those responsible for road safety to address collision hot spots.
"As a supplier of road safety and public security solutions, Jenoptik is committed to supporting Vision Zero and improving the safety and security in communities around the world. Our road safety solutions represent a step forward in safer cities with our traffic enforcement technology. We are happy to be able to contribute with our solutions to more traffic safety in North America," said Dr. Stefan Traeger, Jenoptik President & CEO.
Vision Zero is a multi-national road traffic safety project that sets key road safety objectives and initiatives, focusing on lowering fatalities and serious injuries while encouraging shared responsibility for road safety, thus making communities safer. "From large metropolises to small towns, increasing numbers of municipalities have committed to Vision Zero in the US. We are seeing an increase in transportation departments, public health and other public officials such as mayors' offices stepping up and leading initiatives to reduce traffic injuries and fatalities thus increasing public safety", says Stefan Traeger.
Image ©Torsten Pross, Jeibmann Photographik
About Jenoptik and the Light & Safety division
Optical technologies are the very basis of our business: Jenoptik is a globally active technology group and is active in the three photonics-based divisions: Light & Optics, Light & Production and Light & Safety. Under the TRIOPTICS brand, Jenoptik also offers optical test and manufacturing systems for the quality control of lenses, objectives and camera modules. VINCORION is the brand for our mechatronic business. Our key target markets primarily include the semiconductor industry, medical technology, automotive and mechanical engineering, traffic, aviation as well as security and defense technology industries. Approximately 4,500 employees work for Jenoptik worldwide. The Group's headquarters are in Jena (Germany). JENOPTIK AG is listed on the German Stock Exchange in Frankfurt and is included in the SDax and TecDax. In the 2020 fiscal year, Jenoptik generated revenue of approx. 767 million euros.
The Light & Safety division provides innovative and industry leading solutions for road safety and public security. Our customers include local and central government, police and enforcement agencies, as well as public and private organizations. Automatic number plate recognition (ANPR/ALPR) is at the core of our product portfolio, covering a diverse range of applications such as average speed enforcement (section speed control), vehicle monitoring, red light violations and tolling. Our services range from initial consultation, design and manufacture through to installation and on-going maintenance. We also offer a variety of data management solutions and services for automated data processing, reporting and analytics as well as system integration. With a presence in more than 80 countries, supported by a strong partner network, we have delivered over 30,000 systems worldwide. Jenoptik's Light & Safety division is a world-leading supplier, with products and services constantly evolving to help make roads, journeys and communities safer around the globe.
Contact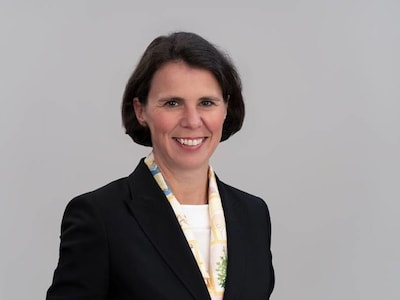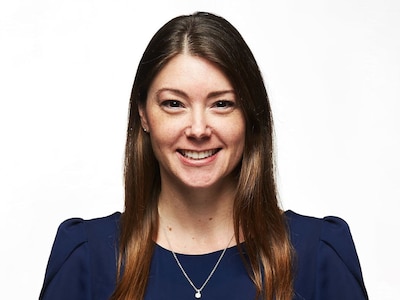 Leslie Iltgen
Head of Investor Relations & Corporate Communications
Tamara Whittaker
Marketing and Communications