Jenoptik with biggest improvement in the German Women Career Index (FKi)
With measures for more diversity, such as specific targets for a group-wide diversity rate and the signing of the German "Diversity Charter", the Jenoptik Group is driving cultural change and shows the greatest leap forward among all participants with plus 11 points.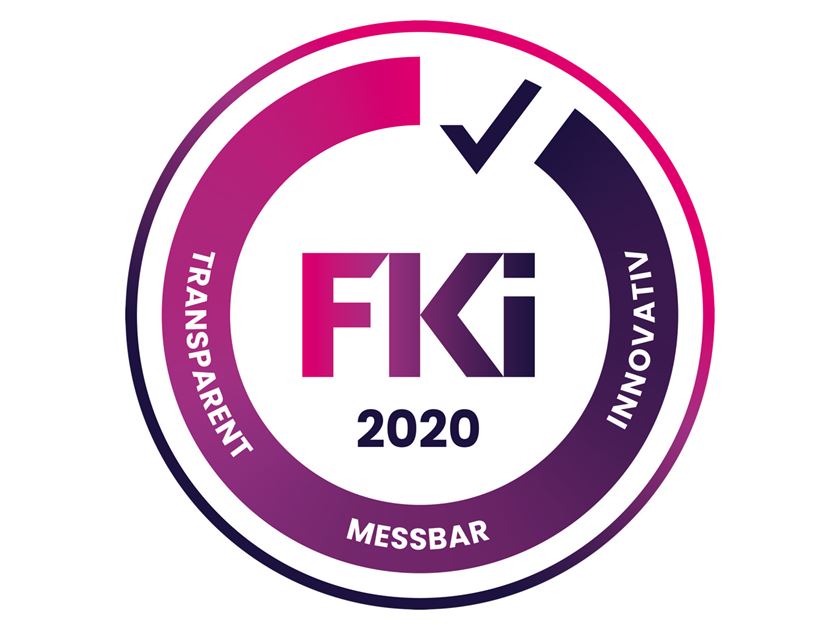 Maria Koller, Executive Vice President, Head of Global Human Resources, and Leslie Iltgen, Vice President Investor Relations & Communications, received the award at the digital FKi Conference on March 4.
With high priority and support from the Executive Board, the Jenoptik Group is pursuing many initiatives that promote more diversity and the careers of women, thus contributing to a modern corporate culture. Maria Koller: "We can only achieve the cultural change we need for our global growth strategy with more diversity in all hierarchies. That's why we're pushing this issue for the entire company."
Jenoptik in Germany was audited by FKi once again in 2020 and – with now 79 index points – achieved a significantly better result than in the previous year (68 points). The plus of 11 points in total resulted in the award for Jenoptik for the biggest improvement over the previous year. With a score of 79 points, Jenoptik is also above the average of comparable companies in Germany, which is 77 index points.
Maria Koller: "We defined clear goals and underpinned them with specific measures both in the management and organizational structures. Diversity does not happen on its own. That's why the topic will remain in focus for us in 2021."
With over 30 percent in Germany, Jenoptik has a comparatively high proportion of women for an industrial company according to the FKi's assessment. This is also to be achieved for global management positions in the future: The average percentage of managers with an international background and female managers is to increase across the Jenoptik Group in the coming years from 27.8 percent today to 30 percent by 2022 and 33 percent by 2025.
Since 2012, the FKi, under the patronage of the German Federal Ministry for Family Affairs, Senior Citizens, Women and Youth (BMFSFJ), has honored companies for their efforts to increase the number of women in leadership. The results of FKi prove that those companies which promote permeability for women's careers in the company create agile structures and an open corporate culture overall.
FKi is a differentiated measurement instrument with which the development of women in different management levels can be analysed and how cultural changes progress, and how openness to transformation and innovation emerges. The approx. 40-page data form uses sub-indices to look at various aspects of the company, such as status and dynamics, commitment, and general conditions.
Jenoptik promotes an appreciative and prejudice-free working environment that values talent on the basis of its performance – regardless of age, gender and gender identity, ethnic origin and nationality, religion and ideology, sexual orientation and identity or physical abilities. This is why Jenoptik signed the Diversity Charter in August 2020 and is thus part of that employer initiative to promote diversity in companies and institutions.
About Jenoptik
Optical technologies are the very basis of our business: Jenoptik is a globally active technology group and is active in the three photonics-based divisions: Light & Optics, Light & Production and Light & Safety. Under the TRIOPTICS brand, Jenoptik also offers optical test and manufacturing systems for the quality control of lenses, objectives and camera modules. VINCORION is the brand for our mechatronic business. Our key target markets primarily include the semiconductor industry, medical technology, automotive and mechanical engineering, traffic, aviation as well as security and defense technology industries. Around 4,400 employees work for Jenoptik worldwide. The Group's headquarters are in Jena (Germany). JENOPTIK AG is listed on the German Stock Exchange in Frankfurt and is included in the SDax and TecDax. In the 2020 fiscal year, Jenoptik generated revenue of approx. 767 million euros according to preliminary figures.