RecommendMail Facebook LinkedIn
Jenoptik with outstanding profitability in 2020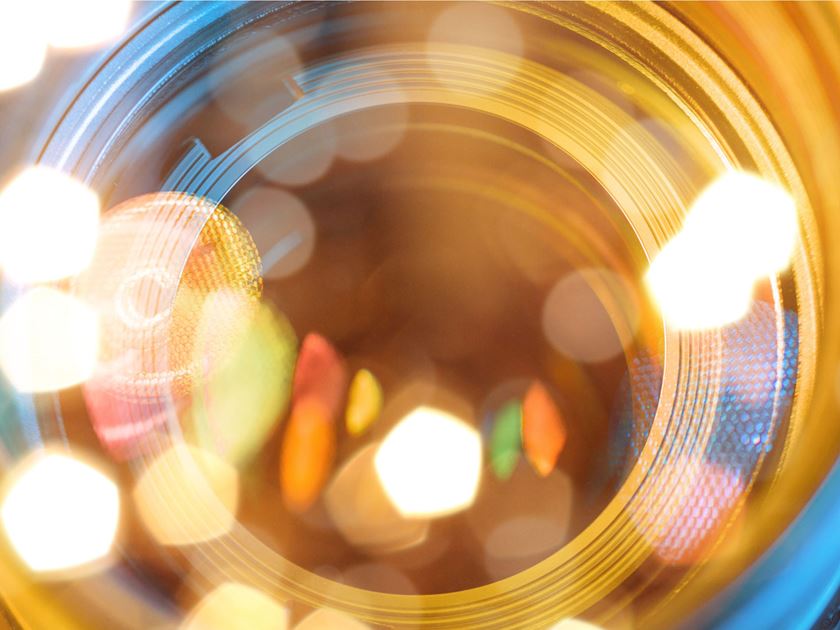 Based on preliminary figures, 2020 group revenue reached approx. 767 million euros
Adjusted EBITDA margin of around 17.6 percent (before PPA) sharply up on forecast
Good order intake growth in fourth quarter of 2020
Strong free cash flow
Outlook: Jenoptik expecting further growth in 2021
Jenoptik achieved its forecast revenue figures and significantly exceeded its profitability target. According to the preliminary figures, group revenue in the past fiscal year reached around 767 million euros (prior year: adjusted 837.0 million euros), approximately 28 million euros of which were contributed by TRIOPTICS. Despite a challenging market environment, this solid performance was mainly driven by sustained strong demand from the semiconductor equipment industry and the acquisition of TRIOPTICS. In addition, largely stable capital spending by public sector customers ensured good business performance in the Light & Safety division.
Adjusted EBITDA (incl. TRIOPTICS/excl. PPA of around 4.6 million euros) came to approximately 135 million euros (prior year: adjusted 138.0 million euros), with a respective EBITDA margin of around 17.6 percent, compared to 16.5 percent in the prior year. In the 2020 fiscal year, adjustments totaling around 19 million euros, based on preliminary figures, were made for structural and portfolio measures. EBITDA of around 112 million euros was approximately 16 percent down on the prior year (prior year: 134.0 million euros), equating to an EBITDA margin of around 14.6 percent (prior year: 15.7 percent).
"In a challenging macroeconomic environment, we not only met our targets; we also significantly exceeded them, in particular with regard to profitability. Especially our photonics divisions Light & Optics and Light & Safety, as well as TRIOPTICS, which we acquired in 2020, contributed to this success. Our strategy of focusing more strongly on the photonics markets, our initiatives for more innovation, and our increasing international reach are all paying off and prove that we are on track for sustainable and profitable growth," said President & CEO Dr. Stefan Traeger.
Good order intake development in fourth quarter
In the fourth quarter, the company saw a significant increase in order intake compared to the prior quarters of 2020, to approximately 228 million euros, which was primarily attributable to the positive contribution by TRIOPTICS but also to the good demand in the semiconductor equipment market. In total, the Group received orders worth almost 740 million euros in the past fiscal year (adjusted around 6.7 percent down on the prior year).
In 2020, Jenoptik succeeded in establishing a broader systems offering and winning both international projects and new customers. However, demand varied considerably by market and division as a result of the COVID-19 pandemic. While the Light & Optics division increased its order intake, the other three divisions received fewer new orders than in the prior year, due both to the pandemic and project-related business.
The order backlog is expected to have reached around 460 million euros, and was almost at the same good level as in the prior year (prior year: adjusted 464.7 million euros).
Strong free cash flow
Based on preliminary figures, the free cash flow came to around 62 million euros (prior year: 77.2 million euros). Adjusted for the cash impacts of structural and portfolio measures, the adjusted free cash flow, at around 67 million euros, was lower than in the prior year (prior year: 79.3 million euros).
"Despite the challenging market environment, we not only succeeded in further improving our profitability; we also secured Jenoptik's liquidity, thus creating a good basis for further investment in the company's future growth," said CFO Hans-Dieter Schumacher.
Jenoptik expecting further growth in 2021
On the basis of encouraging order intake development in the fourth quarter of 2020 and the order backlog on hand, a well-filled project pipeline, and continued promising development of the semiconductor equipment business, the JENOPTIK AG Executive Board takes a positive view and expects further growth in the current fiscal year. In addition to organic growth in the divisions, TRIOPTICS, which will be consolidated for the full year for the first time, will also make a significant contribution to growth.
The final figures and the 2020 Annual Report will be published on March 25, 2021.
This announcement can contain forward-looking statements that are based on current expectations and certain assumptions of the management of the Jenoptik Group. A variety of known and unknown risks, uncertainties and other factors can cause the actual results, the financial situation, the development or the performance of the company to be materially different from the announced forward-looking statements. Such factors can be, among others, pandemic diseases, changes in currency exchange rates and interest rates, the introduction of competing products or the change of the business strategy. The company does not assume any obligation to update such forward-looking statements in the light of future developments.
About Jenoptik
Optical technologies are the very basis of our business: Jenoptik is a globally active technology group and is active in the three photonics-based divisions: Light & Optics, Light & Production and Light & Safety. Under the TRIOPTICS brand, Jenoptik also offers optical test and manufacturing systems for the quality control of lenses, objectives and camera modules. VINCORION is the brand for our mechatronic business. Our key target markets primarily include the semiconductor industry, medical technology, automotive and mechanical engineering, traffic, aviation as well as security and defense technology industries. Around 4,400 employees work for Jenoptik worldwide. The Group's headquarters are in Jena (Germany). JENOPTIK AG is listed on the German Stock Exchange in Frankfurt and is included in the SDax and TecDax. In the 2019 fiscal year, Jenoptik generated revenue of approx. 855 million euros.
Contact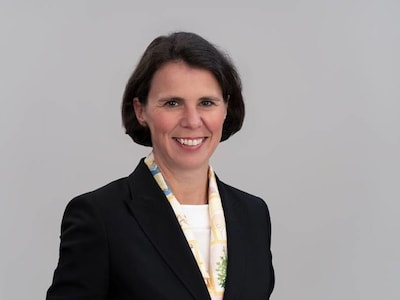 Leslie Iltgen
Head of Investor Relations & Corporate Communications