Innovation in the healthcare and life sciences markets drives new North American business for Jenoptik's biophotonics group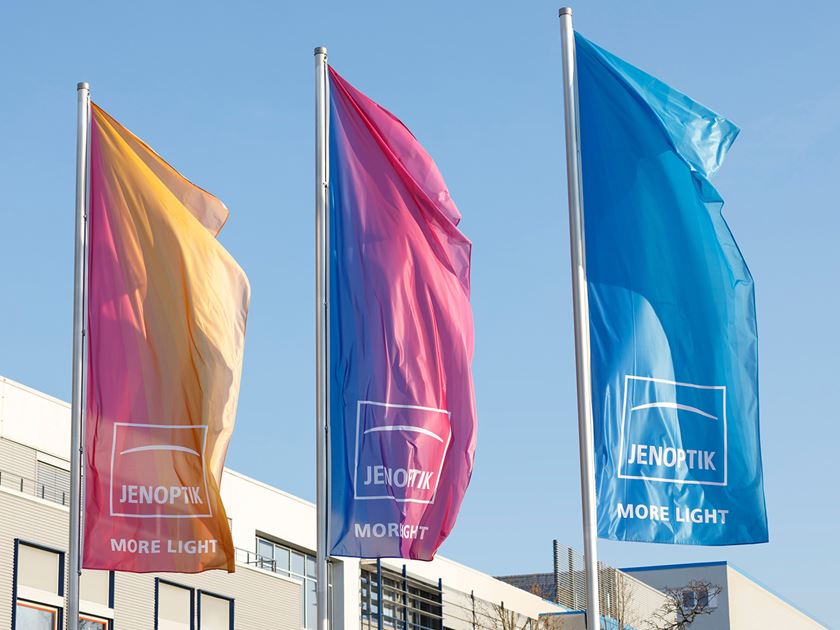 Jenoptik Light and Optics BioPhotonics group has recently won a number of new development orders in North America. These new projects demonstrate Jenoptik's wide range of precision optical system design capabilities and our commitment to advancing medical device innovations.
The first order is for the design of the camera system for a next generation fiber-optic medical device to be used in a robotic surgical instrument. The client is a worldwide supplier of medical equipment and selected Jenoptik for our expertise in microoptics, injection molded optics, and imaging systems

The second development project is for the design of multiple subassemblies for a Tier 1 eye care company's next generation ophthalmology surgery system. This customer leverages Jenoptik's proficiency in illumination systems, fiber optics, imaging systems, microoptics, and lasers to provide key optical subsystems for their product.

For the third program, Jenoptik is teaming with a major worldwide supplier of medical laboratory equipment to supply a next generation automated microscope for inline cellular analysis. The customer approached Jenoptik for our proven capabilities in microscopy, illumination systems, and our high performance imaging systems.

The fourth project is the continuation of a long standing partnership with a medical diagnostics company specializing in real-time point of care (POC) serology tests. This customer came to Jenoptik because of our excellent track record in solving complex optical system engineering problems. As a partner, we helped them design and build their next generation POC serology test system that is FDA approved for use in COVID-19 diagnosis.
The combination of multi-discipline design engineering expertise, proven production and testing capabilities as well as global operations make Jenoptik a perfect partner to ensure our customers' success. The incremental revenue after these engineering programs are completed and ramp into serial production is expected to exceed 9 million euros annually which will accelerate the growth of our BioPhotonics business in North America and worldwide.
This announcement can contain forward-looking statements that are based on current expectations and certain assumptions of the management of the Jenoptik Group. A variety of known and unknown risks, uncertainties and other factors can cause the actual results, the financial situation, the development or the performance of the company to be materially different from the announced forward-looking statements. Such factors can be, among others, pandemic diseases, changes in currency exchange rates and interest rates, the introduction of competing products or the change of the business strategy. The company does not assume any obligation to update such forward-looking statements in this document in the light of future developments.
About Jenoptik
Optical technologies are the very basis of our business: Jenoptik is a globally active technology group and is active in the three photonics-based divisions: Light & Optics, Light & Production and Light & Safety. Under the TRIOPTICS brand, Jenoptik also offers optical test and manufacturing systems for the quality control of lenses, objectives and camera modules. VINCORION is the brand for our mechatronic business. Our key target markets primarily include the semiconductor industry, medical technology, automotive and mechanical engineering, traffic, aviation as well as security and defense technology industries. Around 4,400 employees work for Jenoptik worldwide. The Group's headquarters are in Jena (Germany). JENOPTIK AG is listed on the German Stock Exchange in Frankfurt and is included in the SDax and TecDax. In the 2019 fiscal year, Jenoptik generated revenue of approx. 855 million euros.
As a development and production partner with a broad portfolio of technologies, the Light & Optics division is a global OEM supplier of solutions and products in the fields of optics, laser technology, digital imaging, opto-electronics, sensors and software. Our customers are leading machine and equipment suppliers working in areas such as semiconductor equipment, laser material processing, medical, defense, entertainment, consumer electronics, industrial automation, mobility and safety, as well as in research institutes. By focusing on advancing cutting-edge technologies, we improve our customers' system performance and ultimately realize product outcomes that reach new heights enabled by our highly-integrated photonic solutions.