RecommendMail Facebook LinkedIn
Jenoptik invests in state-of-the-art E-Beam lithography tool
New double-digit million euro production tool to manufacture future sensor generations for the semiconductor equipment industry.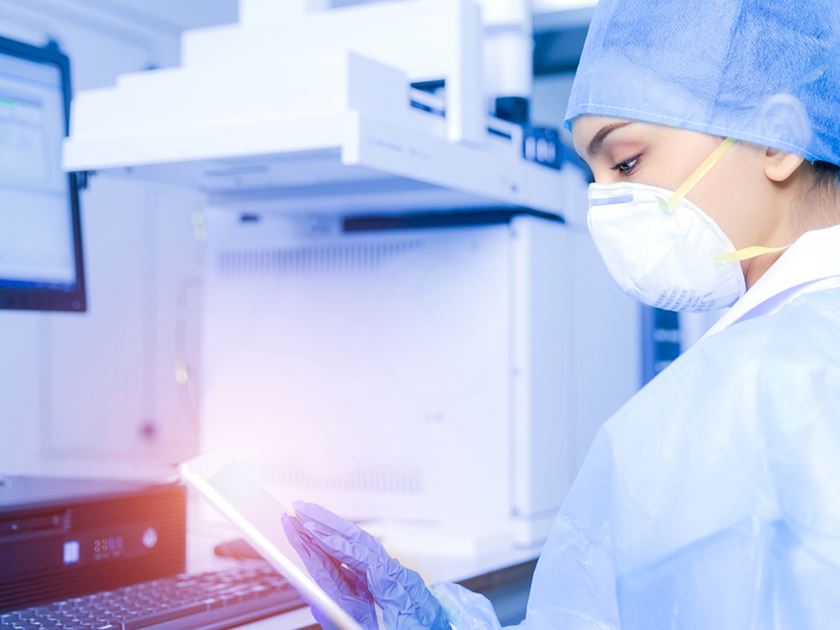 Jenoptik invests in a new electron-beam (E-Beam) lithography tool, which will go into operation at its Dresden, Germany site in mid-2022. The new E-Beam system will be built by the Jena-based E-Beam technology specialist Vistec Electron Beam GmbH. It will be a core element for the development and production of the most sophisticated next-generation precision sensors, which are essential for the further development of DUV and establishing high-precision EUV wafer exposure in semiconductor production processes.
This E-Beam lithography tool writes structures to a precision in the 10 nanometer range (approx. 1/2,000th of a hair diameter) on up to 300mm sized substrates. Jenoptik uses this technology as a major enabler for the manufacturing of ultra-precise micro-optics, which is the functional core of our sensors. The improved precision and flexibility of the new E-Beam lithography tool ensures that future stages in semiconductor exposure technology can be supported with the required sensors.
Jenoptik is one of the leading development and production partners worldwide for optical and micro-optical systems with highest quality standards. With the recent acquisition of TRIOPTICS in September 2020, Jenoptik has continued to strengthen its optical competence, particularly in optical test and measurement technology. Jenoptik is committed to the development and introduction of advanced lithography technologies in semiconductor manufacturing and has more than 150 years of expertise in optics, sensor technology and precision mechanics.
Image: ©Eugene, Adobe Stock
About Jenoptik
Optical technologies are the very basis of our business: Jenoptik is a globally active technology group and is active in the three photonics-based divisions: Light & Optics, Light & Production and Light & Safety. Under the TRIOPTICS brand, Jenoptik also offers optical test and manufacturing systems for the quality control of lenses, objectives and camera modules. VINCORION is the brand for our mechatronic business. Our key target markets primarily include the semiconductor industry, medical technology, automotive and mechanical engineering, traffic, aviation as well as security and defense technology industries. Around 4,400 employees work for Jenoptik worldwide. The Group's headquarters are in Jena (Germany). JENOPTIK AG is listed on the German Stock Exchange in Frankfurt and is included in the SDax and TecDax. In the 2019 fiscal year, Jenoptik generated revenue of approx. 855 million euros.