Jenoptik receives a major order from the automotive industry
The order comprises three complete production cells for cutting and welding body components for electric cars.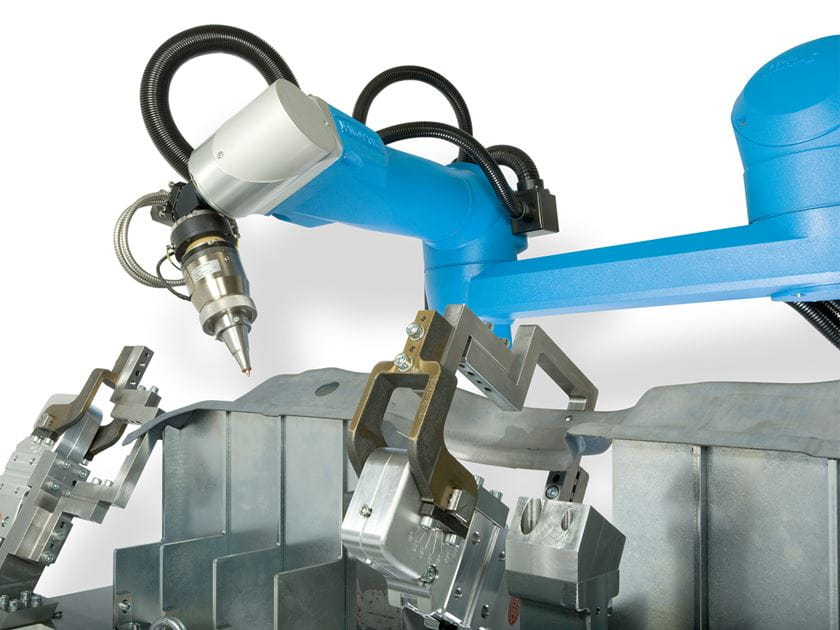 Jenoptik's Light & Production division has won a major order from the automotive industry. Jenoptik will design and manufacture three automated production cells for body components for Gestamp, a multinational company specialized in metal components manufacturing.
More concretely, Jenoptik will be responsible for the design, manufacture and integration of the completely automated production cells, which will each also be equipped with Jenoptik laser machines. With the help of the production cells, complex car body parts for electric vehicles will be manufactured at one of the Gestamp plants in Germany.
With its range of state-of-the-art laser processing technologies, the Jenoptik Light & Production division has developed into a key supplier in the global automotive market in recent years. With its industrial automation business based in North America and Spain, the Jenoptik division offers complex integrated manufacturing solutions with a focus on machine and process automation and specializes in laser machining processes and the integration of other machining technologies.
Integrated production lines and laser processing in the automotive industry are independent of the type of drive and are key process steps in the manufacture of vehicles with new drive technologies. In addition to the processes for bodywork processing (laser cutting, welding), the production technologies are also required for new applications in automotive engineering, such as e-mobility, interiors and driver assistance systems.
"With this order, we are taking another major step in our strategic direction to establish ourselves as a supplier of integrated manufacturing solutions. It will enable us to strengthen our growth and diversification in the e-mobility segment, further expand our strategic partnership with Gestamp and demonstrate our competitiveness in the high-tech sector right in front of our door," says Martin Kuhnhen, Head of the Light & Production division.
Following the acquisition of the automation specialist Prodomax in North America in mid-2018 and successful joint developments of technical solutions together with the Laser Processing business unit, Jenoptik had already received several major orders for automated assembly lines from the North American automotive industry last year. Since January this year, the Spanish company INTEROB – also specialized in automation solutions – has been part of the Jenoptik Group. This means that Jenoptik has a direct presence in the global hotspots of the automotive industry and can now use its know-how to better serve the European market.
"Especially against the background of current developments in the automotive industry, we are delighted to be able to help shape the transition to new drive technologies. We see that our strategy, which we have advanced with targeted acquisitions, is paying off," says Jenoptik President & CEO Stefan Traeger.
About Jenoptik
Jenoptik is a globally operating technology group, which is active in the three photonics-based divisions Light & Optics, Light & Production and Light & Safety as well as with VINCORION for mechatronics solutions. Optical technologies are the very basis of our business with the majority of our products and services being provided to the photonics market. Our key target markets primarily include the semiconductor equipment industry, the medical technology, automotive and mechanical engineering, traffic, aviation as well as the security and defense technology industries. Jenoptik is listed on the Frankfurt Stock Exchange, has more than 4,100 employees and generated revenue of approx. 855 million euros in 2019.
The Light & Production division of Jenoptik is a globally active specialist in the optimization of manufacturing processes. With our many years of experience and know-how in the fields of industrial metrology and optical inspection, modern laser-based material processing and highly flexible robot-based automation, we develop customized manufacturing solutions for our customers in the automotive, aerospace, medical technology and other manufacturing industries. As a firmly established key supplier in the global automotive market, we face the modern challenges of flexibility, productivity and increasing variant diversity on a daily basis, thus meeting the growing demand for complex and turnkey industrial solutions with a focus on machine integration and process automation. As a development and optimization partner, we jointly face our customers' market-specific challenges and, by intelligently combining our key technologies, take customer-specific systems to a new, forward-looking level.
About Gestamp
Gestamp is a multinational company specialized in the design, development and manufacture of highly engineered metal components for top vehicle manufacturers. It develops products with an innovative design to produce lighter and safer vehicles, which offer improved energy consumption and a reduced environmental impact. Its products cover the areas of body-in-white, chassis and mechanisms. The company is present in 23 countries with more than 100 manufacturing plants, 13 R&D centers and a workforce of nearly 43,000 employees worldwide. Its turnover was €9,065m in 2019. Gestamp is listed on the Spanish stock market under the GEST ticker.
Contact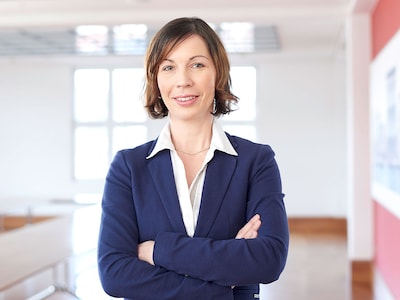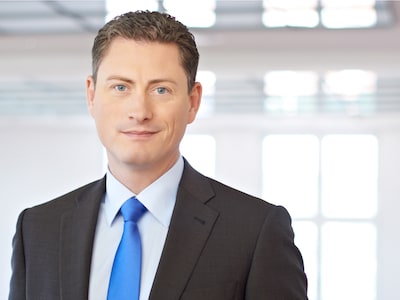 Claudia Barnert
Communications and Marketing
Thomas Fritsche
Head of Investor Relations