RecommendMail Facebook LinkedIn
Jenoptik helps increase road safety and security in North America with new traffic camera systems
Jenoptik, a world-leading supplier of road safety and public security solutions, has secured traffic safety equipment orders totaling over 21 million US dollars in the US and Canada that help support Vision Zero initiatives.
Vision Zero is a multi-national road traffic safety project that aims to achieve a highway system with no fatalities or serious injuries involving road traffic.
"Jenoptik is committed to helping improve the safety and security in communities and our VECTOR solutions represent a step forward to safer cities with our traffic enforcement technology," said Dr. Stefan Traeger, Jenoptik President & CEO.
The orders will consist of existing TraffiStar road safety equipment and Jenoptik's latest release of the VECTOR camera platform incorporating the company's high accuracy Deep Learning ALPR software in conjunction with Jenoptik's own 3D tracking radar module.
The new VECTOR camera platform was developed as a complementary enforcement device for the measurement of instantaneous speed detection and combined high performance ALPR (or ANPR, automatic license/number plate recognition). In locations where vehicle speeds need to be managed over short distances, VECTOR provides a practical and cost effective solution, allowing those responsible for road safety to address collision hot spots.
About Jenoptik
Jenoptik is a globally operating technology group, which is active in three photonics-based divisions, Light & Optics, Light & Production, and Light & Safety, together with its mechatronics business managed under the VINCORION brand name. Optical technologies, systems, and solutions form the basis of our business. Our key markets primarily include the semiconductor equipment industry, the medical technology, automotive, mechanical engineering, traffic, aviation, and security and defense technology industries. JENOPTIK AG is listed on the Frankfurt Stock Exchange, the Jenoptik Group employs more than 4,000 people around the world.
The Light & Safety division provides innovative and industry leading solutions for road safety and public security. Our customers include local and central government, police and enforcement agencies, as well as public and private organizations. Automatic number plate recognition (ANPR/ALPR) is at the core of our product portfolio, covering a diverse range of applications such as average speed enforcement (section speed control), vehicle monitoring, red light violations and tolling. Our services range from initial consultation, design and manufacture through to installation and on-going maintenance. We also offer a variety of data management solutions and services for automated data processing, reporting and analytics as well as system integration. With a presence in more than 80 countries, supported by a strong partner network, we have delivered over 30,000 systems worldwide. Jenoptik's Light & Safety division is a world-leading supplier, with products and services constantly evolving to help make roads, journeys and communities safer around the globe.
Contact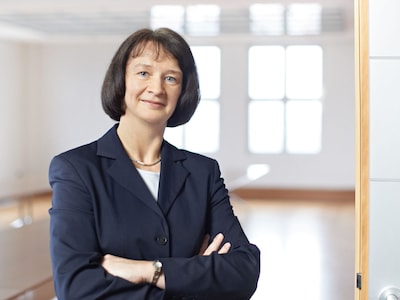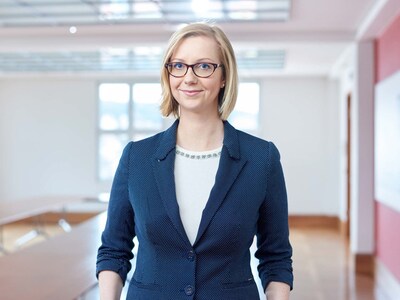 Sabine Barnekow
Manager Investor Relations
Cornelia Ehrler
Communications and Marketing